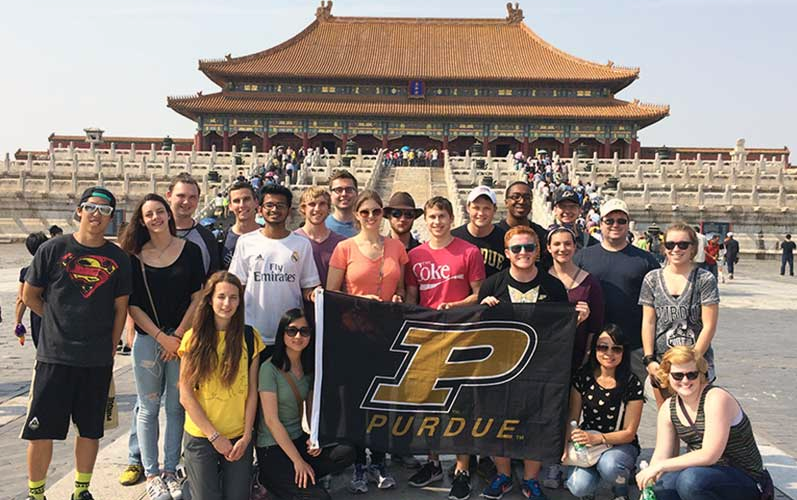 Whether you have lots of questions or are wondering where to start, we are here to help! Visit during walk-in hours for general questions or request an appointment to discuss specific programs with a specialist.
Interested in Study Abroad? Here are some helpful links to help! If you have any questions, please email Rosemary Son, son39@purdue.edu
---
Short-Term Engineering Program (STEP) Abroad
Faculty-led (Departmental) STEPs Abroad are fast-paced, unique international experiences typically lasting from one to six weeks. Credits earned vary by program, and most will involve a combination of industry visits, lectures, site visits, class work, and visits to tourist destinations. These programs may take place during Spring Break, May/Summer or Winter Break. Students will earn one to six credits depending on program length and academic content.
GEARE: Work Abroad | Study Abroad
Global Engineering Alliance for Research and Education (GEARE) is Purdue's premier international work experience program. It provides a one-of-a-kind opportunity to integrate language study, study abroad, cultural training, domestic and international work/research experiences, and global design team projects into the 4-year Engineering curriculum. Students completing the program will earn a Global Engineering Studies Minor while enhancing the intercultural competencies necessary to be effective leaders within the global work environment.
Study Abroad Calendar of Events
A list of Study Abroad callouts for different study abroad opportunities